Overview
This guide covers how to create and upload a graphic design for use in a Mailjoy letter campaign.
Tip: If you're working with a graphic designer, send them this guide. They'll know what to do.
Mailer template
First, make sure you've downloaded the template if you haven't already. Mailjoy letters are 8.5" x 11" sheets of paper inserted inside of a double window envelope.
Key terms
Safe size - To ensure no text is cut off, we cite a safe size so that the text doesn't run to the edge.
Envelope windows - The first page of a letter must contain the sender address and recipient. These elements are visible in the envelope's windows.
Design
At the current time, we only support single page letter designs.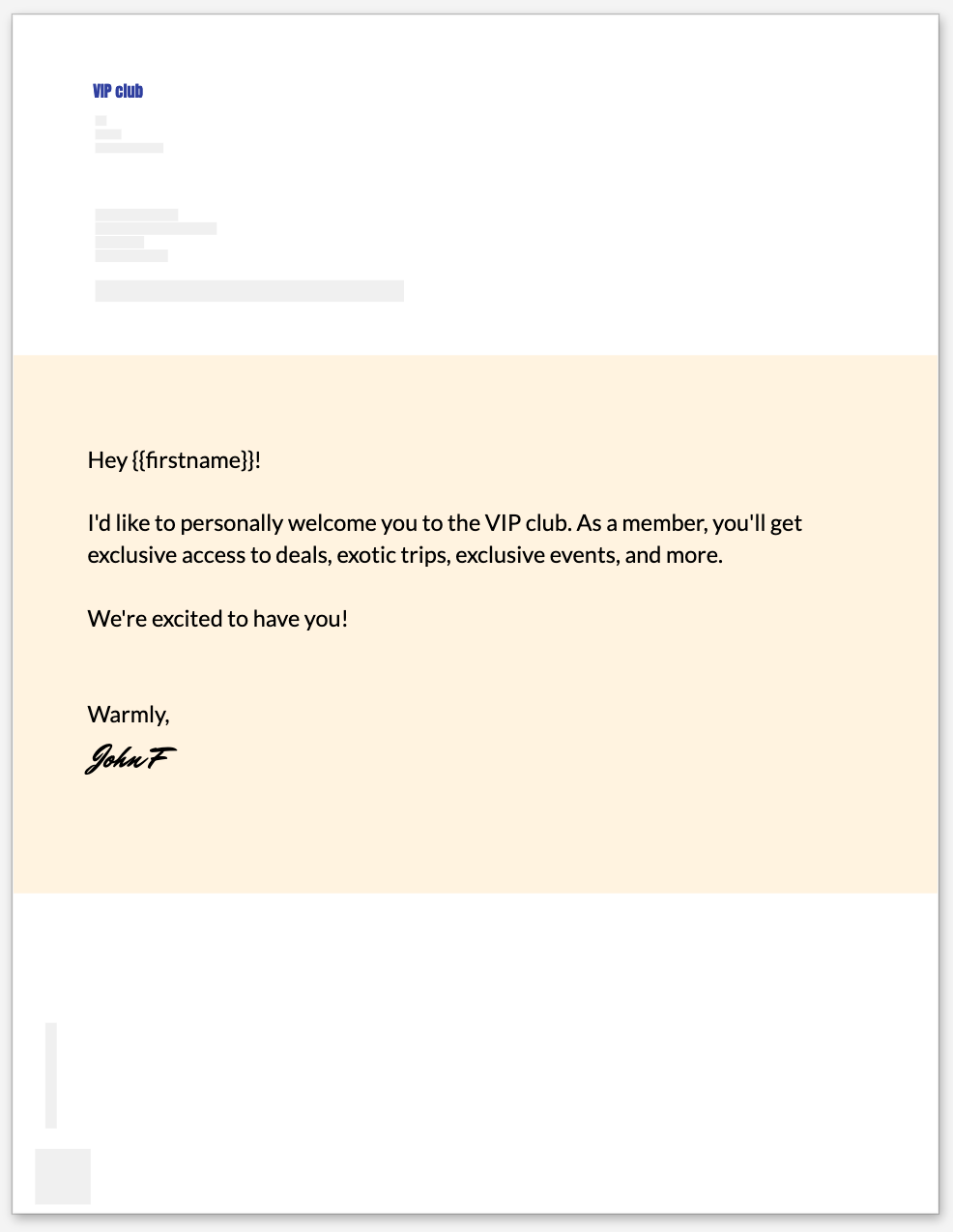 Dimensions & exporting
| | |
| --- | --- |
| Actual size | 8.5" x 11" |
| Safe size | 8.4375" x 10.9375" |
Only designs exported as a PDF can be uploaded. This is different than postcard campaigns which do accept image uploads.
Generated PDF's need to be be PDF/A compliant.
Make sure all non-standard fonts are embedded
Uploading a design
To upload a design, you'll need to select Upload a design as your desired template. You can find this template under the Other category in template selection. In this template, the majority of the functionality of our self-service design tool is not available. This means all elements of your design only come from what you upload.