Send real mail as easily as email campaigns
Import your customers
Import your Shopify customers and addresses along with any custom data you want.
Design beautiful postcards
Use our design editor to customize one of our postcard templates or upload your own designs.
Personalize every postcard
Make each postcard personalized to the recipient by using your own customer data.
Print and mail fast
We print and mail with First Class postage within two business days.
Track delivery
We provide delivery tracking so you know when each mailer arrives.
Build your mailing list automatically
Use our Zapier integration to automatically keep your customer list in sync.
Mail your first campaign in minutes
Use mail to supplement your next Shopify email marketing campaign
How do you compare to a traditional print shop?
No mystery pricing that requires a quote. No design fees. No list cleanup fees. No setup fees. We just charge a simple flat rate per mailer that includes everything.
Is all functionality included?
Yes! The Mailjoy platform and its functionality are free to use. We only charge you per mailer when you're ready to send off a campaign.
Happy customers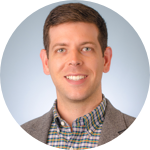 "We wanted an easy way to send direct mail for our business without having to devote substantial resources towards it. Mailjoy was a perfect fit."
Adam Steinberg, Founder @ Fetch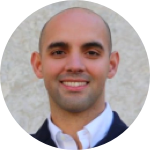 "We use Mailjoy to send personalized postcards to potential customers. Designing and sending a campaign is incredibly easy. Their customer service is excellent too!"
Eliam Medina, CEO @ Willing
Supercharge your growth with direct mail
Mailjoy is direct mail for a digital age